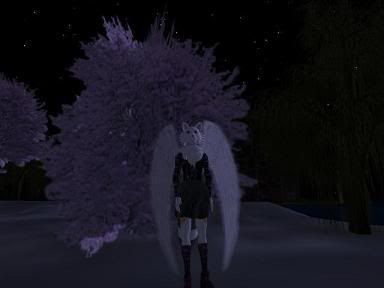 The Animal In Me
Greetings! I am
Liz Solo
and am totally stoked at becoming a new member of the Second Front. May I introduce my avatar -
Lizsolo Mathilde
. When creating her I was interested and intrigued by the animal identity offered to me by the free Wolf's outfit, being generally interested in themes involving the interaction and relationship between technology and nature. When choosing this identity I was blissfully unaware that I would then be identified by others in Second Life as a "Furry". I have been curious about how people respond to my "Furry" identity and am also working with a non "Furry" avatar named
Lill Loll
to compare notes on how people perceive and interact with each of us. I will introduce Lill Loll a little later..
In the above pic I am wearing a new set of wings given to me and all Second Front members by the very generous and stylish SF Member
Great Escape
. We had a fine time visiting his land at Stone Pike. I was super excited to find that there were many animals there, Great Escape being right next door to a zoo keeper. I took some time to get to know them. Here I am getting a ride from a friendly Killer Whale: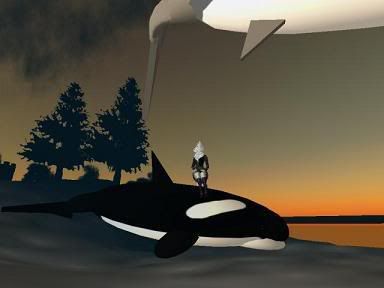 After our daring performance piece at the SL Reuters Building (see posts below) I took some time to try out my new wings. They make me fly super fast. Here I am pondering the face of the Moon: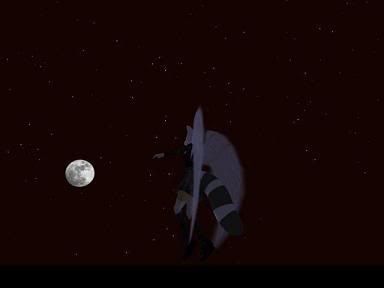 Can't wait for the next performance with Second Front.